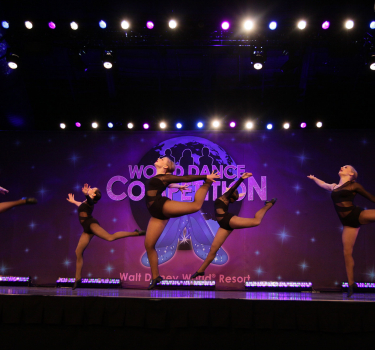 February 28th, 2019
New Additions to World Dance Competition
New and exciting additions are coming to World Dance Competition in 2020. World Dance Competition will still offer a unique, competitive dance experience along with a parade performance opportunity at the Walt Disney World® Resort. Along with the group entries of the competition, World Dance Competition is excited to introduce solos, duos, and trios! Solos, duos, and trios will be allotted based on the total number of performers in your dance studio that are participating in this event. Performers can compete in the solos, duos, and trios portion of the competition for an additional cost. A separate panel of judges will adjudicate this portion of World Dance Competition. There is a maximum of three minutes per entry.
World Dance Competition is excited to offer more opportunities for performers to learn and interact with the judges. Performer packages for 2020 will now include two master class workshops, one with Professional Choreographer and Competition Judge, Geo Hubela, and a second with Disney Talent/Entertainment Director and Competition Judge, David Houde! World Dance Competition will also be offering an optional master class workshop with Sharna Burgess from Dancing with the Stars on ABC, who will also be adjudicating the competition. Stay tuned of the announcement of the Celebrity Dancer joining World Dance Competition in 2020! All performer packages include admission to the Gala Dinner Event and Awards Ceremony. Family and friends are also invited to attend. There will be plenty of food, fun, and dancing for all! It is the perfect way to conclude the event with fellow dancers, dance studio directors, judges, family, and friends!
Compete in World Dance Competition! You don't want to miss out on these exciting new additions!